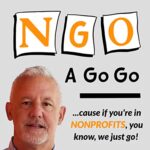 Jennifer Fearing founded Fearless Advocacy in November 2014. She has helped pursue more than a hundred positive state, local legislative and regulatory outcomes and has led with creativity and tenacity. And, with 2021 being an opportunity to define a new normal, her skills and insights are needed even more.
Jennifer maintains deep relationships and broad networks with key decision makers in the legislature, the executive branch and with key stakeholders. She has been named multiple times by Capitol Weekly as one of the 100 most powerful people in the California capitol community.
In 2019, she was honored with a Golden Bear Legislative Award for "Public Interest Lobbyist of the Year."
As a homework assignment, please check out Jennifer's writing on these issues, in this book chapter: https://lnkd.in/gpkri4Z
Listen and learn.
For more information and available downloads, go to https://arcaandassociates.com/
© 2021 Philip Arca