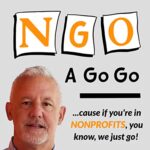 Kevin Lynch, former CEO of Social Enterprise Alliance, holds nothing back as he shares his personal story and the realities of what does and does not work with respect to social enterprises and social impact investing. He is a passionate, highly effective business and nonprofit leader, writer and speaker for the common good. He has been around long enough to figure some things out, and humble enough to want to learn more. His presentations and publications include:
CEO, Social Enterprise Alliance, 2011-2015. CEO, Rebuild Resources, 2003-2015. Founder/CEO, Lynch Jarvis Jones, 1989-2001.
Primary Co-Author, Mission, Inc., The Practitioner's Guide To Social Enterprise.
Keynote speaker on 5 continents, 11 countries.
Writer and blogger, http://www.huffingtonpost.com/kevin-lynch/social-enterprise-and-the_b_5646091.html
Introducing SECEO (Social Enterprise CEOs) — A trusting community of social enterprise CEOs who multiply their collective impact by sharing, learning and growing together.
Launching Mission, Inc. Basecamp social enterprise training course.
For more information and available downloads, go to https://arcaandassociates.com/
© 2021 Philip Arca