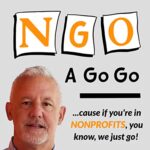 Ben Gilbarg and Angel Diaz are mobilizing youth through digital media, helping individuals explore career paths and ultimately find their voice in a noisy world. Big Picture Anthems was founded in 2016, but its model has been developed over the past two decades.
Ben is a creative catalyst and communications visionary with a passion for social impact, and Angel has been engaging youth to pursue their passion in Southeast Mass.
In 1998, Ben co-founded 3rd EyE Unlimited and for 13 years engaged young people through mentoring, community building, and hip hop cultural events such as the nationally recognized 3rd EyE Open Festival.
From 1998-2010, Ben produced a TV show entitled "Put Out the Word," which aired on the Dish Network and public access tv eclipsing a reach of twenty million homes. Ben has worked with thousands of youth since 1998 and therefore has the pulse on what young people respond to. Ben has produced dynamic projects for the National Park Service, Green For All, the University of Rhode Island, the Mass. Department of Public Health, Yes We Code, and many others. He is a graduate from UMass Amherst, and has a Master's Degree in Media Ventures from Boston University's College of Communication. Ben is a husband, father of three, and grandfather.
Angel Diaz has worked with many youth community organizations in Southcoast Mass. for over a decade. Angel has found and developed his skill set for engaging youth to pursue their passion. With Big Picture Anthems and STEAM the Streets, Angel travels to schools to engage students in an interactive assembly including his turntables, profile videos, music video, and dynamic images.
He showcases the many careers that involve STEAM and encourages students with motivational speaking to pursue these career paths. He currently serves as head of the music department and STEAM teacher at Our Sisters' School, an independent non-profit, tuition-free school for low-income girls. Angel formerly served as Program Director for The Dream Out Loud Center for the Arts. Angel is a DJ/Producer while also being an educator. Using this medium of "Edutainment," he engages all types of crowds and communities to help develop their greater potential.
For more information and available downloads, go to https://arcaandassociates.com/
© 2021 Philip Arca