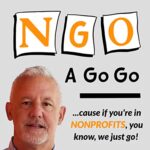 Sharon Lawrence joined the staff of California CASA in November 2017, and in the period since, has seen the organization grow significantly, from $780,000 when she arrived, to $1.9 million in FY2019-2020. During her tenure, she has been able to secure more than $5 million annually for distribution to the local CASA network through VOCA.
In the past year, California CASA has had to pivot from program growth to helping the network deal with COVID-19 and the economic and health crises that have gripped California and the nation over twelve months. We talk about those, and other realities of the foster youth system.
For 20 years, from 1997 to 2017, Sharon Lawrence served as President/CEO of Voices for Children, the Court Appointed Special Advocate program for San Diego and Riverside Counties. She is a member of the California Child Welfare Council and the Family and Juvenile Law Advisory Committee to the California Judicial Council.
Sharon received her Bachelor's degree in Psychology, Speech Communications, and Political Science from the University of Denver in 1985 and her law degree from the University of Texas in 1988, where she served as a student attorney for the Children's Rights Clinic and managing editor of the Texas International Law Journal.
For more information go to https://arcaandassociates.com/
© 2021 Philip Arca