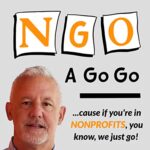 Gayle Hilleke, Executive Director of Kentucky Campus Compact (KyCC), gracefully expounds on over forty years of experience in strengthening communities through work in nonprofits, educational institutions, and government agencies.
KyCC is a membership organization of Kentucky college and university presidents committed to the civic purposes of higher education. As the founding director, Gayle has led KyCC over 15 years in supporting approximately 1000 faculty and staff, 10,000 high school and college students, and 20,000 community members.
Gayle has 27 years of experience supporting the national service program, AmeriCorps. She worked as a state program officer for 3 years at the Ohio Governor's Service Commission, 9 years at the national headquarters – the Corporation for National and Community Service (now called AmeriCorps), and 15 years as an AmeriCorps sponsor at KyCC. As a sponsor, KyCC focuses its AmeriCorps programs on college access/student success and community impact, placing 150 members annually.
Gayle also works as an adjunct professor in the Northern Kentucky University College of Business master's program, Masters of Business Leadership and Innovation (MBLI). In the First Year Practicum, Ms. Hilleke teaches strengths-based methodologies for students to use in service-learning projects. In her consulting work, Gayle is a senior advisor for Flywheel Social Enterprise Hub, helping individuals and organizations build social enterprise skills. Born in Cincinnati, Ohio, Gayle has a bachelor's degree from Eastern Illinois University and a master's degree in Organization Development from American University in Washington, D.C.
We'd really appreciate it if you would click the like button above and leave a review if your favorite podcast app has that ability. Thank you!
For more information go to https://arcaandassociates.com/
© 2021 Philip Arca