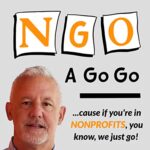 Irene Kao, Executive Director of Courage California, shares her progressive vision, pandemic background noise and all. Happy kid voices sprinkle this conversation about what it means to have a truly representative democracy, courageously committing to transparency, equity and justice.
Irene has helped pursue more than a hundred positive state, local legislative and regulatory outcomes and has led with creativity and tenacity. And with 2021 being an opportunity to define a new normal, her skills and insights are ever more needed. She maintains deep relationships and broad networks with key decision makers in the legislature, the executive branch and with key stakeholders.
Irene joined Courage California, in 2020, as the first woman of color to lead the organization.
She brings more than twenty years of experience working with and advocating for low-income communities of color, including in immigrant and refugee support services, public housing, early childhood education, media, philanthropy and politics.
Prior to joining Courage California, Irene was a strategic advisor to the leadership of California Donor Table, Way to Win, Native Americans in Philanthropy, California Native Vote Project, and Vision Maker Media, focusing on community engagement, program strategy, development, and organizational transitions.
We'd really appreciate it if you would click the like button above and leave a review if your favorite podcast app has that ability. Thank you!
For more information go to https://arcaandassociates.com/
© 2021 Philip Arca